(This is the first article in a series called "5 keys to effective internet marketing".  This series is particularly geared to the local brick and mortar business who is trying to maximize their internet marketing.)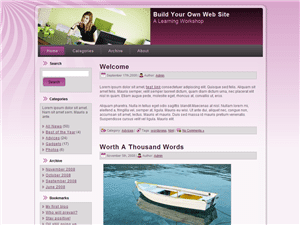 If you are working on a new web site for your business or organization, or redesigning an existing web site, doing a little planning up front will pay big dividends down the road.
As you are planning, figure out what your goals are for the web site.  What do you want the site to do? One of the most important questions you can ask yourself to answer is "What is the number one action that you want your visitors to take"?
If you are redesigning an existing site, ask yourself questions like "What did I like or not like about the site?", "What are 2-3 features that I'd like that my current website is not doing", and a very important question is "Are these features going to help me grow my business?".
Once you have your main objectives figured out, then it is time to build the site.  We believe that your web site should be designed as a 'portal' or 'hub' for all of your marketing activity.
It should be easy to update and keep current, it should be search engine friendly, easy to add video and audio, and should have the ability to track your activity and statistics (we'll talk more about tracking in a later article).
We recommend using what's known as a "content management system", which let's you manage the web site easily and as often as needed.  These platforms also let you easily add new articles and company news on a regular basis, which is a great reason for people to come back to your web site (we'll talk about this in more detail later).
The site should be visually attractive, but does not have to be fancy.  In fact, I see many companies spending too much of their budget on fancy "flash" and other aesthetics and not giving enough attention to things that are going to make it an effective website.
As you plan your site figure out ahead of time ways to provide useful content, be fun, and interactive.  Give visitors a reason to want to bookmark the site.  You have a very short window of opportunity when somebody visits your site to make a first impression.
Also, be sure to provide the visitor with consistent navigation so they can find their way around the site easily.
These are some good steps to help you get started in planning a new web site.
If you need help with the process, be sure and give us a call at 503.581.4554.