First of all, let's consider the question, "What is Social Media?" Is it just Facebook, Twitter, LinkedIn and YouTube? Well, no….it's not….OK maybe it is …just a little. But in fact it's so much more. The challenge most small business owners face is they want to jump on the Social Media bandwagon and start making money….right away. However, as Michelle MacPhearson points out in her report, The Social Media Myth, it's tough to sell a product directly to people on a social media site because they're there to talk to friends, not to hear your pitch.
However, that's where the two components of social media marketing come into play. And without an understanding of this, you're dead in the water as soon as you hit a Web 2.0 domain.
The vast webspace comprised of "social media" and "Web 2.0" properties are actually, from a marketing perspective, two kinds of sites and there are, as of right now, over 2000+ of them:
1. Social Media for Networking
2. Social Media for LinkBuilding
In his book, the 7 Habits of Highly Successful People, Steven Covey recommends that we begin with the end in mind. That "habit" is just as salient in an off-line world as it is in the Social Media world. So, we encourage all of our clients to think about what results they want from social media marketing. Is it to brand you or your product? To bring more referral traffic? To help with search engine optimization?
Michelle goes on to say, "It's important to have your goals prioritized too so you know exactly where you should focus your energies at any given time. Is branding (Networking) more important than SEO (Linkbuilding)? Is referral traffic (Linkbuilding) more important than branding (Networking)? " The answers to that question will bring clarity and allow you to develop a cohesive approach to your internet marketing strategy. In addition, it will help you set an accurate online marketing budget.
So, can you do it yourself? Yes…but if you're a small business owner you already have a full time job. You could also consider outsourcing your social media managment needs to a Social Media firm like thirdRiver.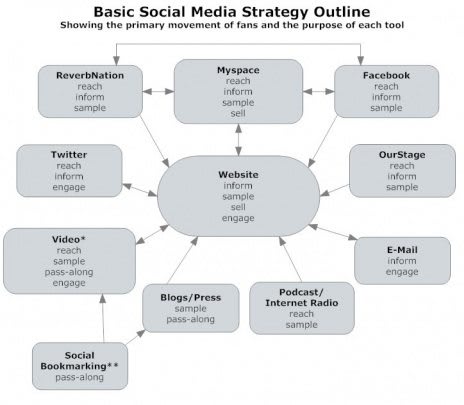 In her blog, SearchAmelia, tommielee, had this to say about the Social Media Manager as a new job in the new economy:
"Many small and midsized business entrepreneurs, as witnessed in our workshops, do simply not have the time to learn how to build, manage and profile themselves in the Social Media circus. And a circus it is but… unfortunately not getting involved means "Not Mattering Anymore" and you WILL lose out and could face extinction because your competitors are either more internet savvy or understand the importance of engaging with customers on social media.
Just as a refresher for some and an eye opener for others, Facebook today is the third largest country (if it where a country) in population with a little under 500 million users, responsible for over 40 billion sign-ins per month and well over 500 billion human interactions. Twitter is a distant second, but is gaining momentum regarding interaction and messages send and ranks now as the 6th largest, traffic wise, website in the world while YouTube, not strictly a Social Medium, is adding 25 hours of video per minute, 24 hours a day, as people and businesses getting into high gear of personal branding.
Foursquare, Flickr (yes, even them), Google Buzz are gaining traction in the circus and with more than 220,000 iPhone apps of which a good 20% are geared towards social media, as well as the development of social Android apps, the forest is growing into a jungle where trees are becoming more difficult to uniquely identify.
What tools to chose? Which networks to follow? How much time is needed to maintain the social media status? How to push the products and services in the social marketplace? All good questions and this is where the Social Media Manager Job description and thus services come into play. The job has grown exponentially in the last several months and consequently demand and job open positions is staggering. One small Job market website alone has over 17,000 Social Media Manager job openings listed.
A very recent survey shows that 91.5% of all small and medium sized businesses are considering a Social Media Manager while 85% who already have a social media manager have seen more than abnormal growth. These are staggering numbers if one realizes that there are over 30 million small businesses in the US alone. Many small businesses share a Social Media Manager and consultancy fees totaling $10,000 per month for a manager are not abnormal. Even if one considers that only one in 50 small businesses considers a Social Media Manager to take care of their social media needs, this would mean that 600,000 companies would be in a need to hire about 200,000 Managers in the next 3-6 months."
To read the entire article, click right here.
As a small business owner, you are well aware you cannot NOT have a presence on Social Media sites…whether they be networking or link building sites. And as we've already said, "have your goals prioritized so you know exactly where you should focus your energies at any given time. Is branding more important than SEO? Is referral traffic more important than branding?"
If you have any questions, shoot us an email or just pick up your iPhone, Droid or ….gasp…landline phone…. and call us…we'd love to help YOU.