After undergoing a complete re-brand, WFMC Health (formerly Willamette Family Medical Center) needed an overhauled online presence to match. As a new customer to Third River Marketing, WFMC Health strives to communicate their mission and welcoming personality through their new website.
WFMC's new website focuses heavily on their new brand identity by tying in the colors from the logo and incorporating their inclusive messaging on every page. Each page of web content talks to patients, not about them.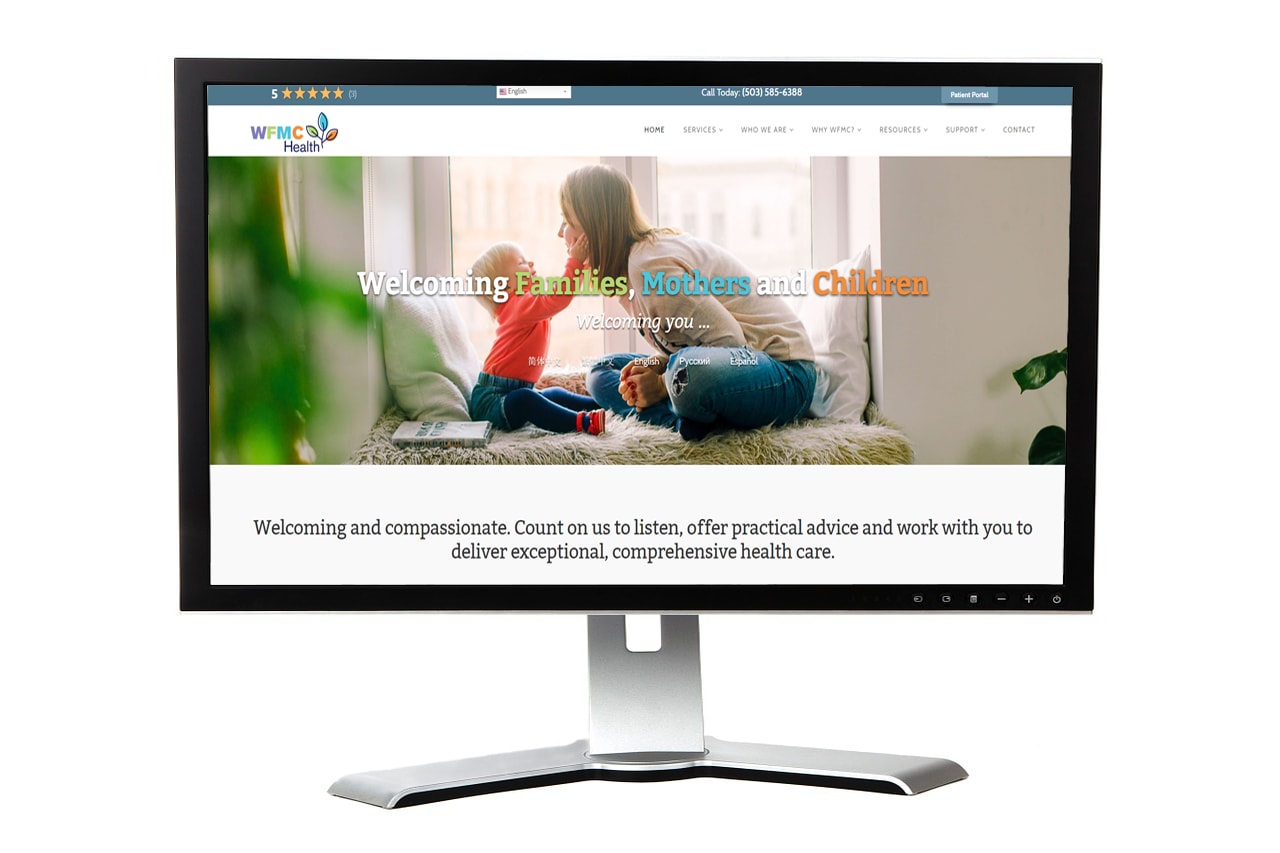 The new theme is clean and minimal. WFMC's brand colors are utilized throughout the site, from the front page text to accent colors to team member bios. Quick links to reviews, contact information, and the patient portal make it easy for patients and potential patients to navigate the site. The site can also be translated into Chinese, Russian, and Spanish by clicking the language options on the home screen or the drop down menu.
Large, readable fonts make information more accessible for every website visitor. The website is now mobile-friendly, making it simple for people to access information on the go. Also, links to Facebook and Twitter in the footer allow patients to stay connected with WFMC through social media.
An interactive, color-coded team members page lets patients easily search for WFMC's providers by specialty or language. Professional photos of each provider ties the team page together.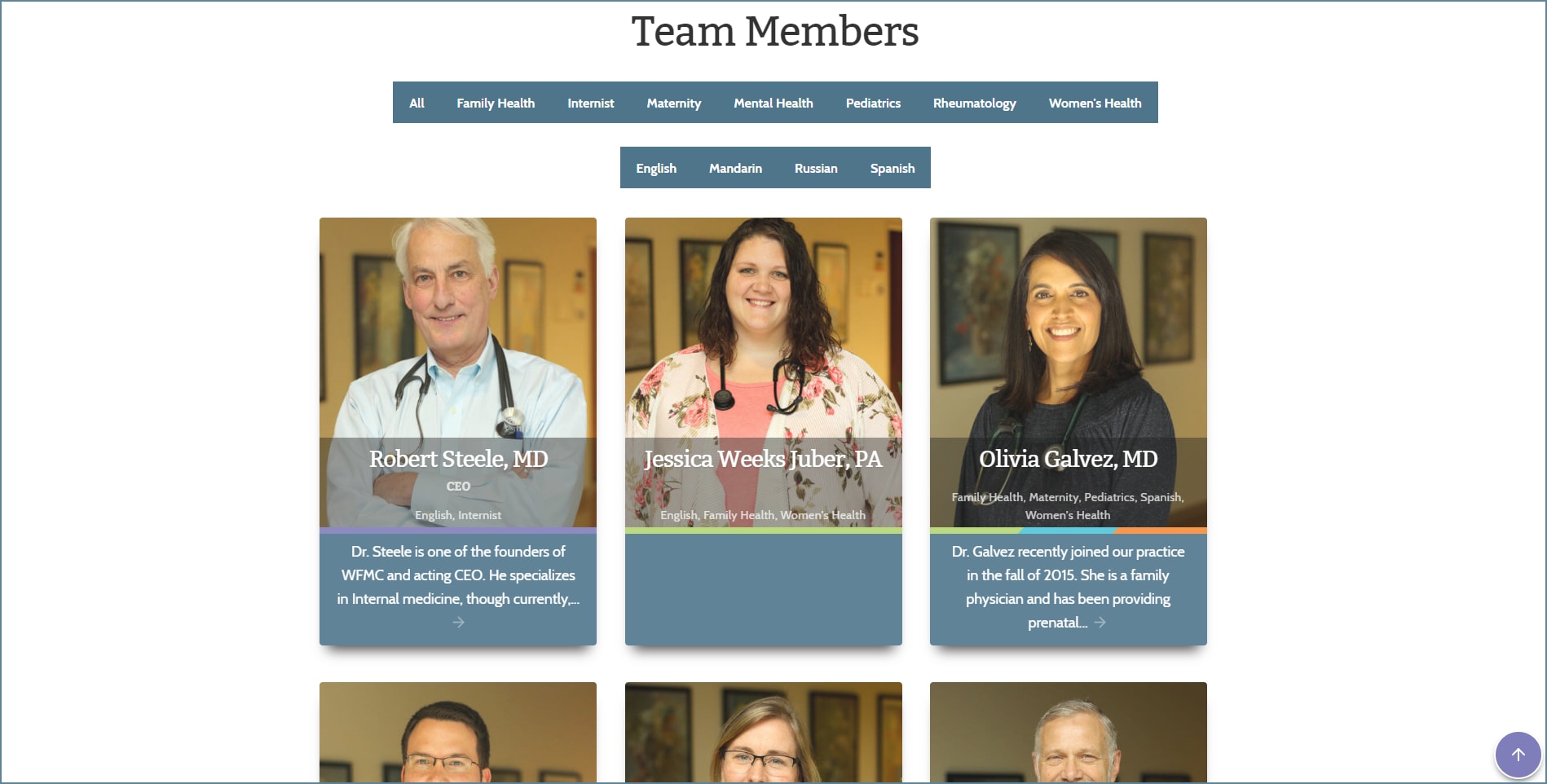 Keys to transforming WFMC Health's online presence:
Easily-found contact information
Accessibility solutions (language translation, large fonts)
Utilization of screen space and new brand colors
Simple navigation
New mobile-friendly theme
Visible reputation score
Engaging photos and design
Visit the site: WFMC Health (https://wfmchealth.org)
| | |
| --- | --- |
| Before | Before |
| After | After |