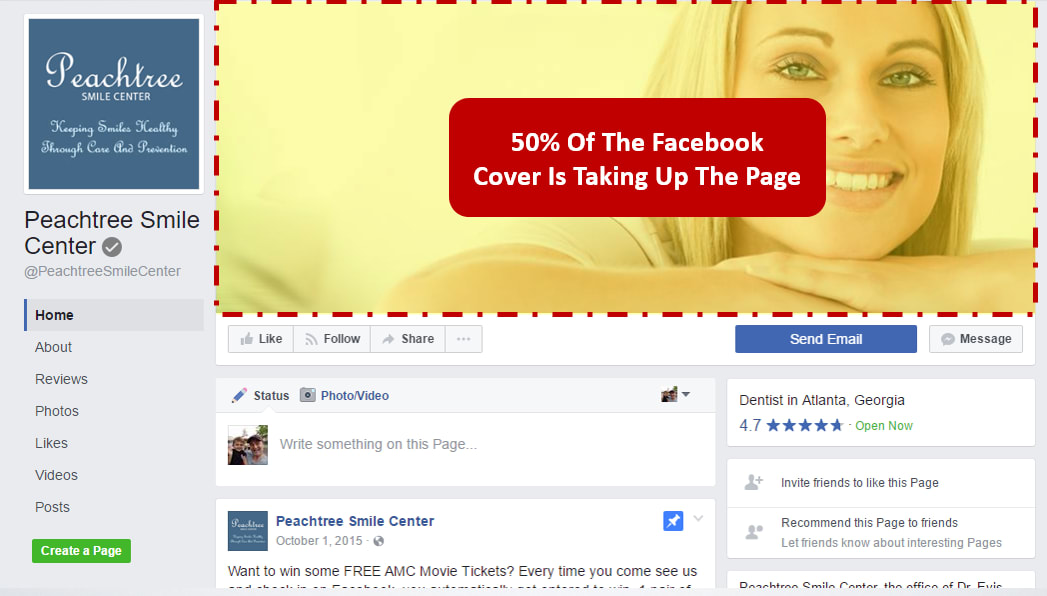 Facebook, Twitter, Google+, Linkedin, YouTube, and Instagram … oh boy! Where do you start?
When somebody visits your social media channels, you only have a few seconds to make a positive impression. It all starts with your cover image. This is your page's billboard and typically covers 30-50% of the page. It's a huge part of your visitor's first impression. So wow them. Don't waste the opportunity to showcase your reputation, a special offer, or an upcoming event. Using the same branding across all of your media channels is also a great opportunity to build consistency and trust.
71% of consumers who have had a good social media service experience with a brand are likely to recommend it to others.
Updating your social media cover designs can be an effective tool to increase brand engagement and win new customers.
90% of Facebook cover designs are not sized correctly for mobile devices and cut off parts of the image. And, over 50% of all Facebook users access Facebook ONLY on mobile.
That's why it is critical to have a properly sized Facebook cover image for both desktop AND mobile. See the image below for an example of how Facebook displays the image differently on desktop vs. mobile. We've figured out how to correctly size the cover image for both desktop AND mobile so it shows up perfectly no matter how your visitors are accessing your page.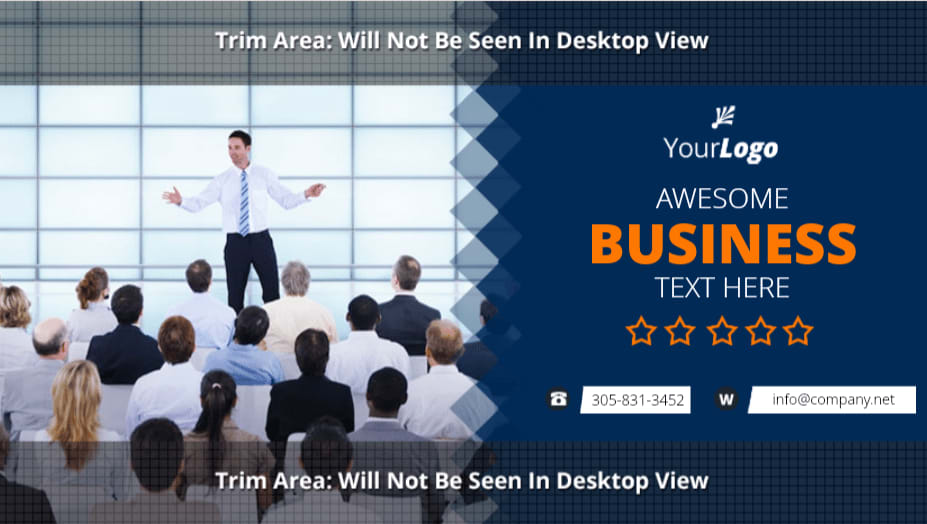 Our affordable Social Media Design packages put your best foot forward. Get started today.
Packages do NOT include logo design. See our graphic design packages.
Facebook Cover Image For Both Desktop and Mobile Devices
All packages include installation of cover images on appropriate social channels.
Includes Facebook page setup (if needed)
Facebook & Twitter Cover Images
Facebook Cover Image For Both Desktop and Mobile Devices
All packages include installation of cover images on appropriate social channels

Includes Facebook page and Twitter profile setup (if needed)

All-in-one Social Cover Images
Facebook Cover Image For Both Desktop and Mobile Devices
Linkedin Company Page Cover Image
YouTube Channel Art Cover Image
All packages include installation of cover images on appropriate social channels

Includes account setup (if needed)