Tim Fahndrich, CEO and Founder of Third River Marketing and the new small business marketing platform, WhirLocal.io, is featured in the September 2019 edition of Salem Business Journal: "Third River Marketing's New Neighborhood Marketing Platform Kicks Off Local Movement."
From the article:
WhirLocal is an automated, easy-to-use, all-in-one neighborhood marketing platform that combines powerful marketing tools, simple action plans, and recommendations from other local businesses. The main purpose is to help businesses and organizations conquer online marketing and get more of their ideal customers, clients, or donors.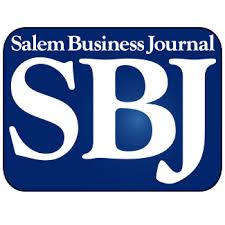 Salem Business Journal
is a [publication that] "functions as a strong independent local voice. Showcasing the business people that are of influence in and around Oregon's capitol city."
You can read the article in its entirety online below, or stop by the Third River Marketing office for your own copy!
---