Orthodontics is a highly professional service, and many people will use the internet to find trusted local orthodontists for their needs.
Using Google Adwords as a lead generation tool is a fantastic way to grow your orthodontics practice. Here is a detailed look at how we help local orthodontists with lead generation.
A couple of background points:
Google Search Likelihood: Moderate
Decision Making Process: Varies
Key Selling Points: Product Availability, Location, Cost, Experience
Competition Index: Moderate
Invoice Range: $2k-$5k+
Characteristics of an Ideal PPC Advertiser:
Good existing website with lots of usable content
Latest and greatest technology
Flexible office hours
Easily accessible location
Professional accreditations / memberships
Consumer Avatar & Psychology:
If someone is searching for an orthodontist online, it is likely they may not visit the regular dentist frequently.
As such, it is also likely that they do not have dental insurance, which makes cost a key component of a buying decision.
Prospects are likely to take location into consideration, especially in more urban markets, as they will want to visit someone who practices near where they live or work for convenience.
Deciding on an orthodontist is not likely to be a rapid decision in many cases due to the cost involved, the non-likelihood of the need being an "emergency" and other factors.
In many cases, the person searching is a parent of the prospective patient.
Reviews are key, as a prospect will require external validation when making such a medical decision.
Buyer Anti-Avatar:
We work with you to identify negative keywords and demographics that don't make sense
Geographic Targeting:
Where are patients likely willing to travel from to get to the business?
How many other orthodontists are there in between the prospective patient and the doctor's office?
Typical radius: 5-10 miles, depending on population density and competition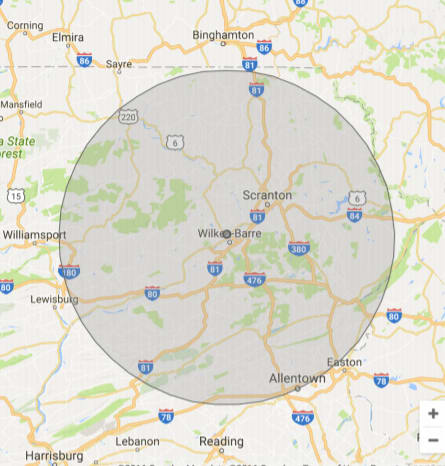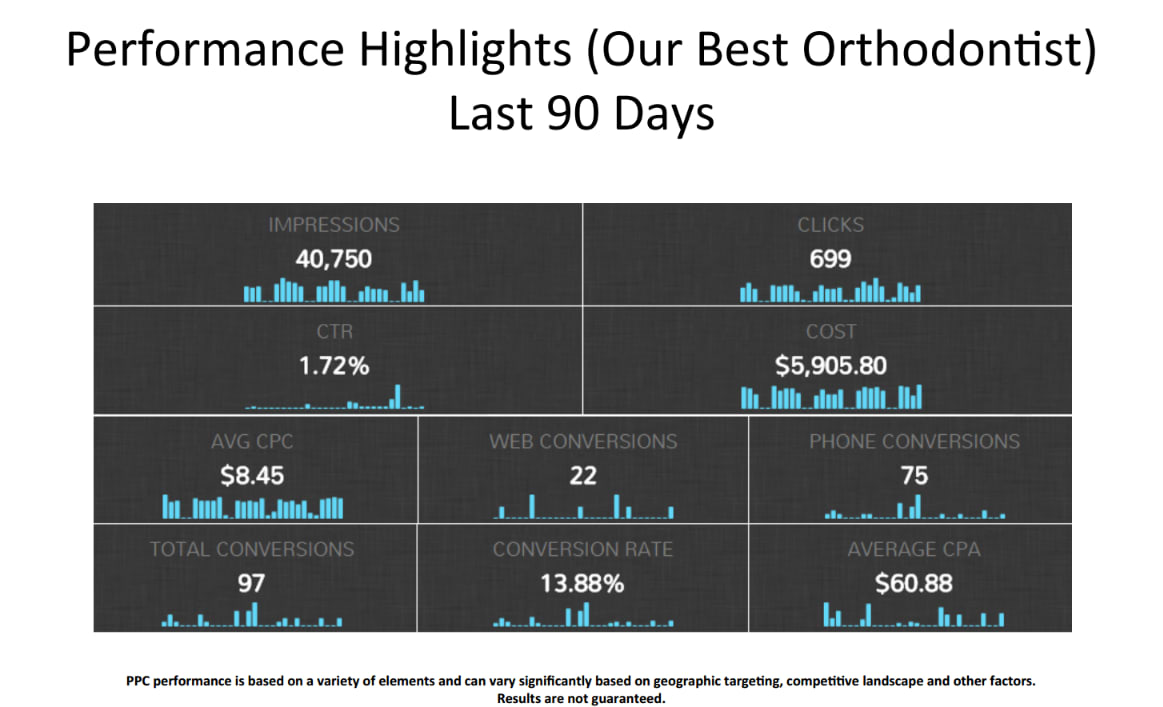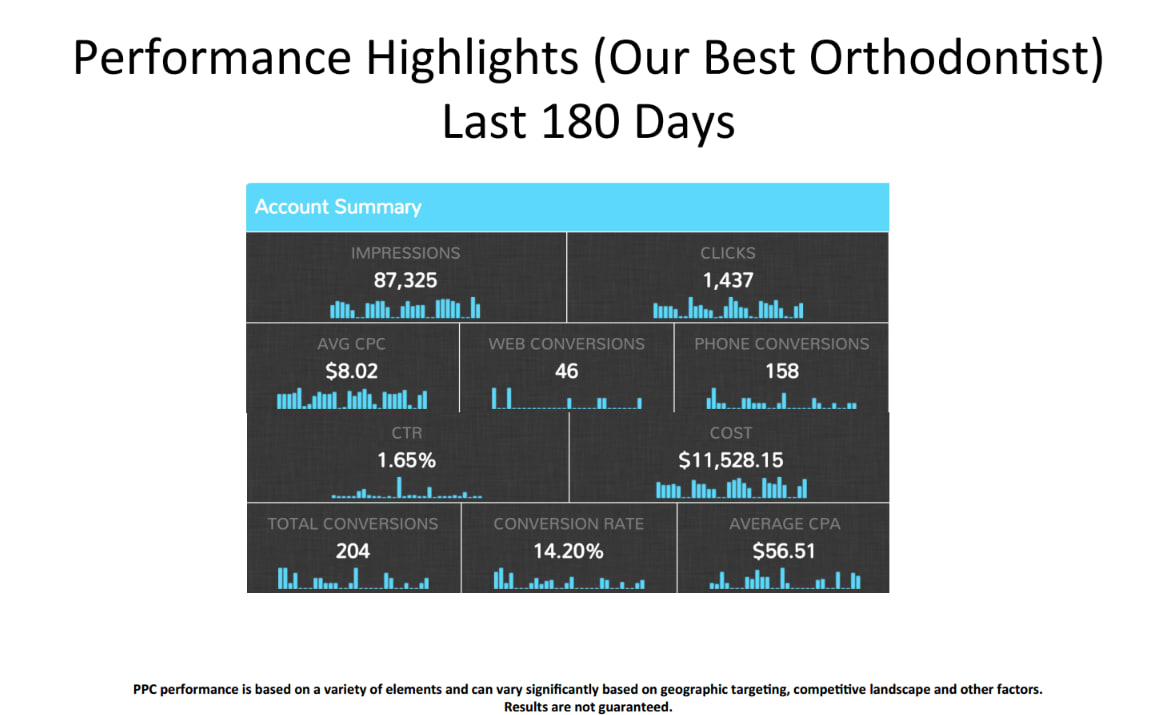 Case Study Metrics: 
Despite initial challenge of getting traffic to a brand new account in a competitive market, the traffic volume had improved significantly after three weeks
Average CPC in this account is low compared to industry standards, and has remained around $8
Expected conversion rate in this niche is 10%
GOAL: 10% Conversion Rate
BEST MONTH: 15.02 % CR; $53.63 CPL
Proven Results:

In this account, from January to July, conversion rate rose as high as 15.02%
Comparing the last 90 days to the previous 90 days, leads have increased by 12%
Client recently increased budget by 26%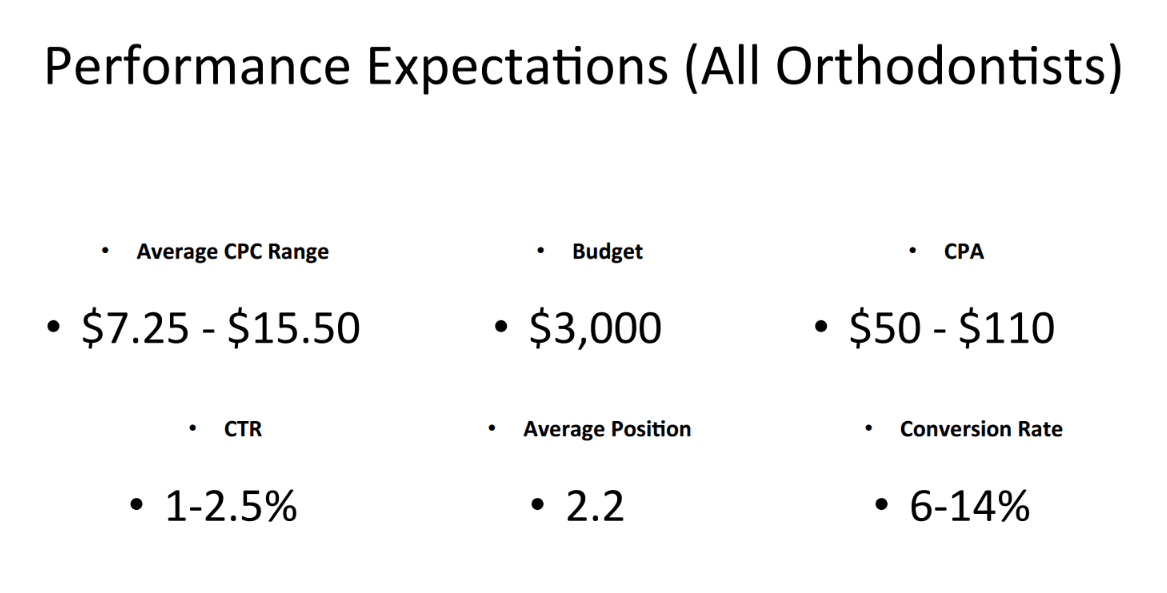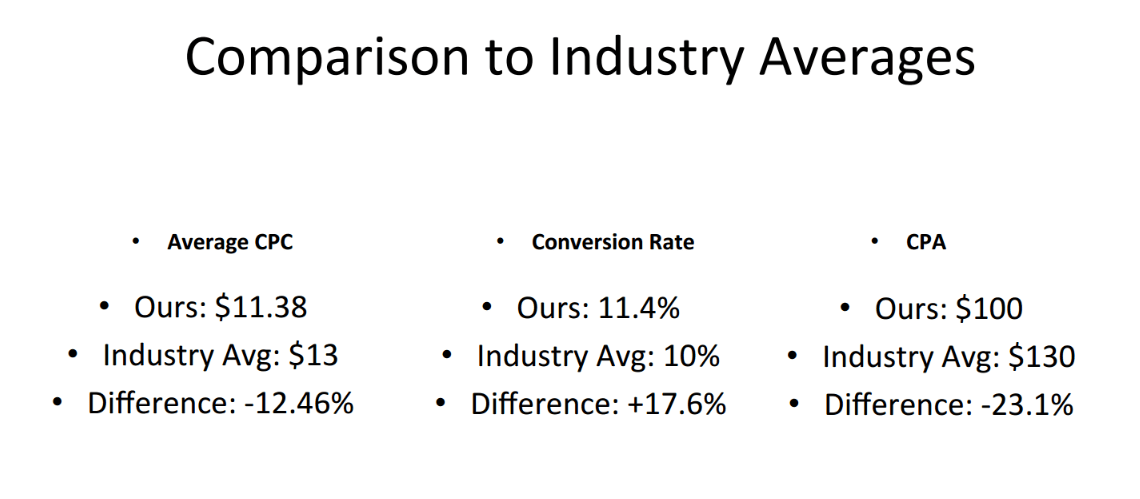 Recommended Campaign Focus:
General – Search
– Best orthodontist
– Orthodontist near me
– Orthodontist in ________
Product Specific – Search
– Braces
– Invisalign/Clear braces
Remember: Cost-related terms will be very highly searched
(i.e. affordable Invisalign)
Remarketing
– As purchase decision is likely longer,
remarketing can be very effective especially
when a strong promotion exists
Display – not recommended initially
Recommended Media Budget:
$2,500/mo minimum.
Can scale based on geography/volume
Best Practices:
Answer the phone every time – missed calls = missed opportunity
Respond to email inquiries within 30 minutes max and consider offering an auto-response informational piece via email
Be ready for the price question and know how to answer it
Goal of each call: consult with orthodontist
Promote urgency where possible, i.e. "That special isn't likely to last past the end of the summer…"
Avoid having to get back to the prospect – they will move on
Download Our Infographic